Freight Insurance
Give yourself peace of mind today and buy insurance for your cargo or household goods today.
>>Buy Insurance>>
QUALITY CONTROL INSPECTIONS
Find Faults at the Factory Floor rather than at your door with our Quality Control Inspections.
>>Find Out More>>
International Payments
Save Money on Exchange Rates and Banking Fees with our online International Payments Service.
>>Find Out More>>
Weifang Huabo Chemical Co., Ltd.
Seller Contact
Name:
Maggie Li
Telephone Number:
86-536-8250386
Fax Number:
86-536-8250385
Contact Seller
Quality Control Inspector Details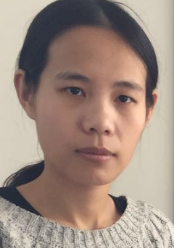 Jenkinson Logistics
Company Contact Details
Weifang Huabo Chemical Co., Ltd.
west sub-district offices,,weicheng zone,weifang city,,Shandong Province, China
China
Website:
www.sdhuabo.com
With warehouses in Dublin, Shannon,
Cork and Belfast we can store,
pick, pack and distribute your products
Customs Clearance – cash flow savings!
Get cash flow savings using our fiscal representation service